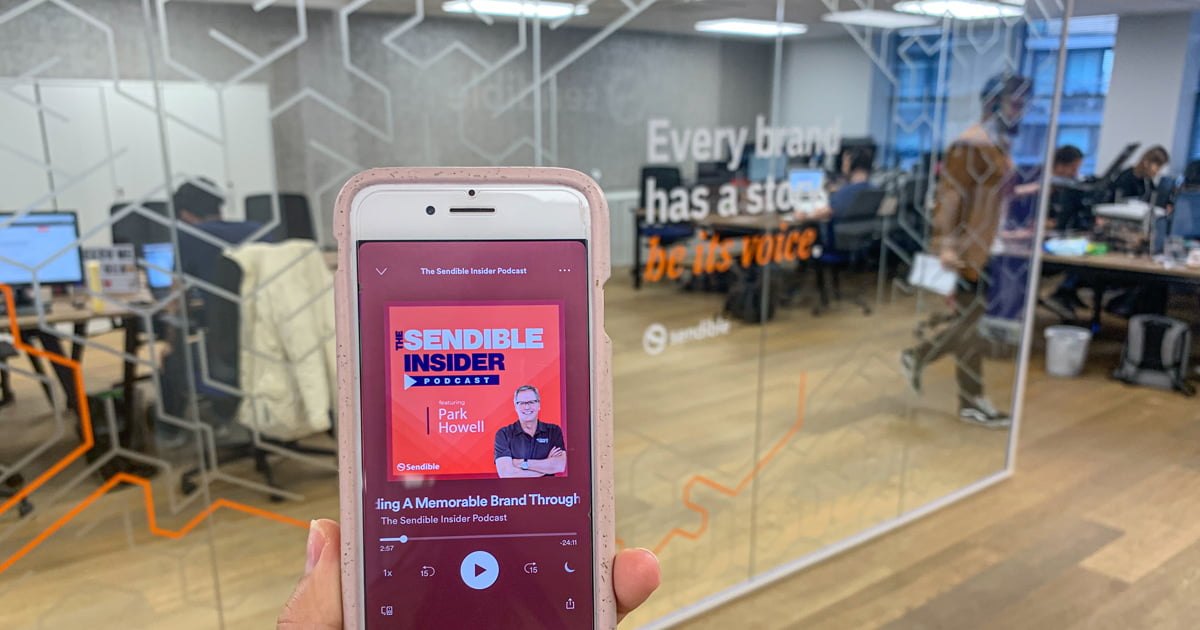 Brand storytelling is key to compelling marketing and communication. Vivid stories cut through the everyday clutter, and make sense to us in the overly saturated, fast-moving world we live in today.
On social media, stories allow us to identify with communities and get one step closer to creating true connections with them.
But it can be hard to tell a cohesive story across multiple social media channels. Increasingly, people don't care about what your brand does or how you do it. They care about why you do what you do!
Therefore, to show you how to use storytelling on social media, we've invited master storyteller, Park Howell to our new 'Sendible Insider' podcast. In this episode, he will share powerful storytelling techniques – from frameworks to exercises you can start doing today!
Listen to the episode now on Spotify or Apple Podcast, or keep reading for the 5-minute text recap and tweetable highlights!